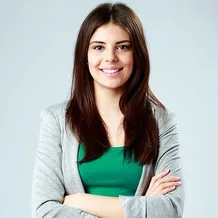 Please prepare for your first appointment by completing our new patient information forms. We've made it very easy for you! You can fill out these forms online by selecting the "New Patient Form" located under the Online Forms section below. There's no need to print them out, just complete the form online and click submit and it will automatically be sent to our office computer. If you choose to fill them out manually, you may download the forms to your computer to complete at home and then bring them with you to your appointment.
Existing patients now have the ability to access all of their account information, including account balances, treatment plans, appointments and more. You can access your account by selecting "Existing Patient Login" below. You will be able to complete your account information and our office will have the ability to link your information after you complete this. It's safe, secure, and HIPPA compliant. It provides you easy access to your information. If you would like more information, please call our office today.
Online Forms
Downloadable Forms to be printed:
If you're unable to open PDF files, you can get Adobe Reader® for free.